Amazing WhatsApp tricks for daily use 100% working
Amazing WhatsApp tricks
Its time to discuss Amazing Whatsapp Tricks. Meta-owned WhatsApp has been introducing newer features and making the application's usage easy for its users.
Despite billions of people using the messaging app, several users are still unaware that WhatsApp has a few tricks up its sleeves that come in handy while texting.
Here are some amazing tricks:
To italicise text: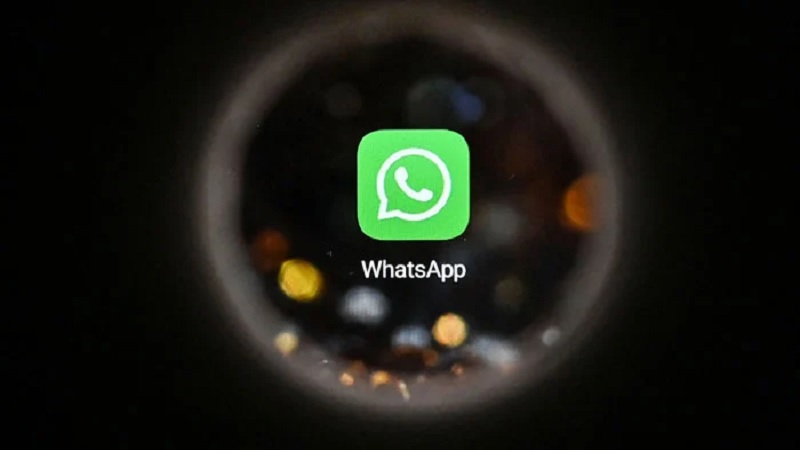 Users can use underscore ( _ ) at the start and at the end of the text to italicise their text.
Bold fonts:
The users can add an asterisk (*) on both sides of the text in order to bold the text that they want to highlight.
Monospace font:
For the monospace texts, users can add three ("`) backticks at the beginning and at the end of the text.
Strikethrough font:
To make the text strikethrough, add a tilde (~) on both sides.
Combined font:
The users can make the same text bold, or italic and change its font strikethrough. For that, they can use asterisk, tilde, and underscore at the beginning and end of the text.
Some new features WhatsApp got in 2022
WhatsApp is the de facto communication app for most of us. Family, friends, colleagues, and acquaintances, WhatsApp connects us with all these and more. Other than chats, it allows users to make voice and video calls, create polls, share files and media, click photos, send notes to themselves – the list is long. Many of these features the chat app got in 2022. Here's a recap of the 20 biggest WhatsApp features of 2022.
Communities: Allows users to club multiple groups
One of the biggest features that WhatsApp received this year is the Communities. This made it easier for schools, local clubs and workplaces to manage their busy conversations by bringing multiple groups under one umbrella. It also gave admins powerful tools, including an announcement group, and the ability to make sub-groups on any topic.
In-chat polls: Allows users to run polls right within the chat
Another new feature that WhatsApp received is the ability to run in-chat polls. This allows users to create a poll in individual chats as well as groups.
Bigger group size: Allows more people in a single group
WhatsApp increased the participants limit from 256 to 1024 for groups this year, allowing admins to add more people to a single group.
Admin delete: Give admins more control over groups
WhatsApp, in order to make groups more organised, has added a new ability for admins. As a part of this, group admins can now delete problematic messages from the group chats.
Hide your online status: Allow users to prevent others from seeing that they are online
With this feature, users can now control who sees your last seen and whether you're online from your privacy settings.
Leave groups silently: Allow users to quit group without notifying others
This feature allows users to leave a group without notifying the entire group when they leave. With this features, only group admins will be notified.
Accidental delete: Allows users to retrieve accidentally deleted chat
Shared something to the wrong group, and in trying to delete it quickly, hit "delete for me" by mistake. Now you can undo it.
Bigger group calls: Allows users to add more users on a group call
WhatsApp has also expanded the group call limit to 32 people. This means, on a single video or voice call, up to 32 people can join. Earlier, only 8 people was allowed to join.
Message yourself: Allows users to send notes to self
Message yourself feature let users send messages, notes, to-dos, reminders, photos and videos to themselves.
Message or mute call participants: Allows users to send message or mute people while on a call
Long pressing on a participant will enlarge the video or audio feed and allows users to either mute or message them separately.
Call links: Makes it easier for users to share and join calls on WhatsApp
Call links feature lets users create a call link, similar to video conferencing apps, and share it with others so that they can join the call easily. Do note that users will need an active WhatsApp account to join.
In-call banner notifications: Notifies others when someone joins a call
As a part of making calling easier, WhatsApp has also added a new in-call banner that notifies other participants of the group call when someone new joins the call.
Out-of-chat playback: Players voice notes in the background
Making it easier for users to multitask on WhatsApp, the company has added a new out-of-chat playback feature. This plays voice notes in the background while doing other tasks on WhatsApp.
Pause/resume recording: Allows users to pause voice notes while recording
Pause/resume recording feature comes in handy while recording a voice note on WhatsApp. When recording a voice message, swipe up to lock the recording button. Then you hit pause and resume as many times as needed.
submitted by: Web Desk
Table of Contents