Google Play Store removes 14 apps at Nadra request
Google Play Store Action
Google has removed 14 apps from its app store at the request of the National Database and Registration Autho­rity (Nadra), which officially took up the matter with the Alphabet-owned US tech company regarding the breach of personal data of Pakistani residents.
Nadra Taken up Issue
Nadra has taken up the issue with Scott Beaumont, Google's president for Asia Pacific; Hiang Choong, its legal head in the region; and Stephanie Davis, the company's vice president for customer solutions, according to documents seen by a media group person.
In a letter written to Google on "Breach of Personal Data of Residents and their Privacy by Application Providers on Google Play Store", Nadra described this issue as "important and urgent" and stated that the issue "involving the personal data of residents of Pakistan, which is being illegally sold and/or shared by various applications (apps) hosted on your platform and available on Google Play Store".
It said the apps were "illegally and deceptively" using Nadra's name and products to impersonate and deceive users with the impression that the apps were in some manner either officially linked with, authorised or operated by Nadra, and hence "obtain unwarranted credibility for their apps and services".
Google Policy
Noting that Google's policy on impersonation did not allow users to impersonate someone else, Nadra informed the company that "certain apps are impersonating Nadra or implying they are authorised to provide Nadra products and services to their users" and obtained personal data from the Pakistani residents.
"It is very clear that personal data of residents is being illegally shared and/or sold via these apps, which is harming the privacy of the residents of Pakistan" and stealing the data "which belong to the federal government of Pakistan," Nadra said in the letter.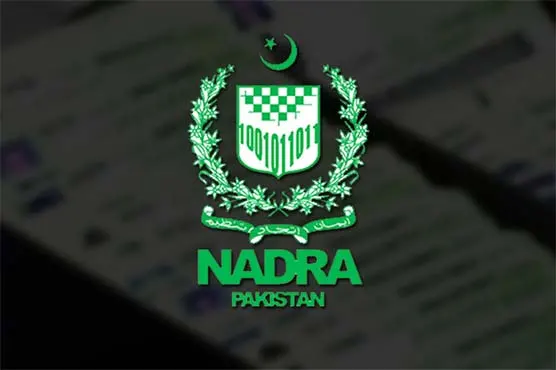 The authority requested Google that "all such apps be immediately taken down from Google Play Store and to curb such illegal activities of sharing and selling Nadra's proprietary, sensitive information, which could have serious security implications for Pakistan, as well breaching the privacy of residents, publishing, promoting of such apps using Nadra's name or log should not be allowed in future."
In response to Nadra's letter, Google has removed at least 14 apps from its app store, Nadra Chairman Tariq Malik said.
He said that besides writing to Google, Nadra had introduced an artificial intelligence system to protect citizens' personal data.
He said that after assuming office in 2021, he had voluntarily given up the "super access" to citizens' personal data and made this inaccessible even to Nadra's employees.
Besides, the database authority had revived its information security department, which was earlier made dysfunctional after he left the authority in 2014, Mr Malik said.
submitted by: web desk