Shahid Khan Afridi: Biography of Boom Boom Afridi
Shahid Khan Afridi
Shahid Khan Afridi, also known as "Boom Boom" Afridi, is a former Pakistani cricketer and one of the most celebrated and dynamic players in the history of Pakistani cricket. Born on March 1, 1980, in Khyber Agency, Pakistan, Afridi rose to prominence as a hard-hitting batsman and aggressive captain who led the Pakistani cricket team to numerous victories throughout his career.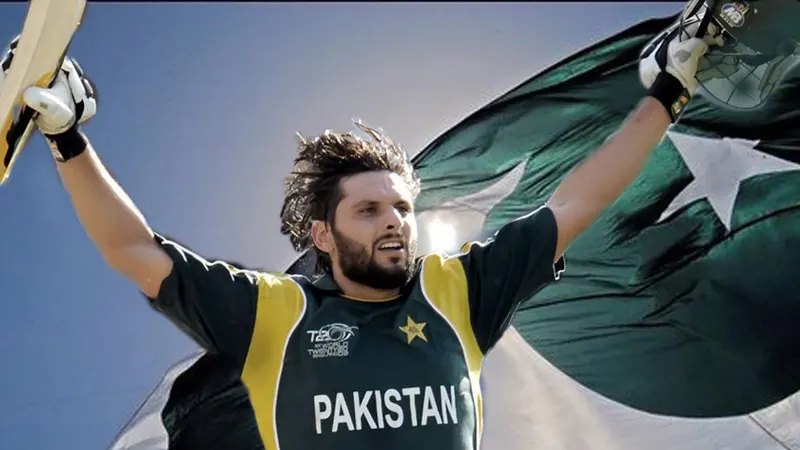 Afridi started his cricketing career at the young age of 16, making his debut for Pakistan in 1996 in an One Day International (ODI) match against Kenya. In his very first international match, he broke the record for the fastest century in ODI cricket, scoring 100 runs off just 37 balls. This remarkable feat immediately established Afridi as one of the most exciting and talented cricketers in the world, and he soon became a fan favorite both in Pakistan and internationally.
Throughout his career, Afridi was known for his aggressive style of play, which often included taking quick singles, hitting big sixes, and maintaining a high strike rate. He was also known for his electric fielding, which often resulted in spectacular run-outs and catches. In addition to his batting and fielding abilities, Afridi was a talented bowler, and his googlies and leg spinners made him one of the most effective all-rounders in the game.
Afridi played for Pakistan for over two decades, representing the country in 27 Test matches, 398 One Day Internationals, and 99 Twenty20 matches. He holds numerous records, including the fastest century in ODIs, most sixes in ODIs, and most wickets taken by a Pakistani spinner in ODIs. He was also the first player to score 10,000 runs and take over 350 wickets in international cricket.
In addition to his on-field achievements, Afridi was also known for his leadership and sportsmanship. He captained the Pakistani cricket team in several international matches, leading the team to victory in the 2009 World Twenty20 tournament. He was also awarded the "Man of the Match" award several times during his career, and was known for his respectful behavior towards his opponents, fans, and the game itself.
Off the field, Afridi was known for his philanthropy and charity work. He established the Shahid Afridi Foundation, which aims to provide health and education services to the people of Pakistan, particularly in the remote and underdeveloped areas of the country. Through his foundation, Afridi has made significant contributions to the health and education sectors, and has helped to improve the lives of countless people.
In recent years, Afridi has retired from international cricket, but continues to play domestic cricket and participate in various leagues around the world. Despite his retirement, he remains a beloved figure in the world of cricket, and continues to inspire and entertain fans with his dynamic and energetic style of play.
In conclusion, Shahid Khan Afridi is a legendary cricketer who has made a lasting impact on the game of cricket. His dynamic and aggressive style of play, combined with his leadership and sportsmanship, have made him one of the most beloved and respected players in the history of Pakistani cricket. Off the field, his philanthropy and charity work have made him an inspiration to many, and his legacy will continue to live on for generations to come.
Table of Contents