Naran Kaghan as a Toruist Spot
Naran Kaghan
Naran Kaghan is a scenic and picturesque destination situated in the northern regions of Pakistan. It is a beautiful valley located in the Mansehra district of Khyber Pakhtunkhwa province, at a distance of around 240 kilometers from Islamabad, the capital city of Pakistan. The valley is a popular tourist spot in the country, famous for its stunning natural beauty, lush green forests, crystal clear lakes, and snow-capped mountains.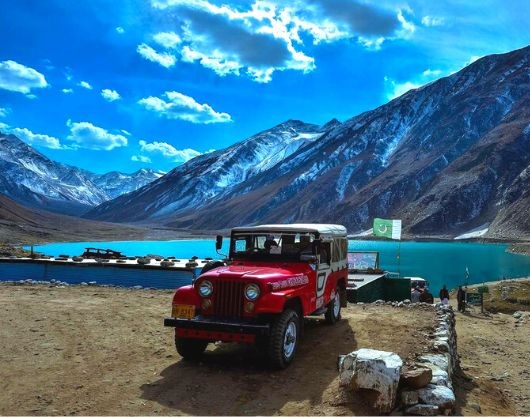 The journey to Naran Kaghan is an experience in itself, as the route passes through the breathtakingly beautiful landscape of the northern regions of Pakistan. The road winds through the lush green valleys, cascading waterfalls, and snow-covered peaks. The journey can be challenging due to the narrow and steep roads, but the beauty of the surroundings makes it worth the effort.
Naran Kaghan valley is surrounded by some of the highest mountain peaks in the world, including the mighty Himalayas and the Karakoram ranges. The valley is home to many beautiful lakes, such as Saif-ul-Malook, Lulusar Lake, Dudipatsar Lake, and Ansoo Lake. These lakes are a popular destination for tourists, who come here to enjoy the serene surroundings and indulge in activities like boating and fishing.
Apart from the lakes, the valley is also famous for its hot springs, which are believed to have therapeutic properties. The most famous of these hot springs is the Shogran hot spring, which is located at a distance of around 30 kilometers from Naran Kaghan.
Activities to do in Naran Kaghan
One of the most popular activities in Naran Kaghan is trekking. The valley is home to some of the most beautiful trekking trails in the country, which lead to some of the most stunning natural landscapes. The treks to Lake Saif-ul-Malook, Lalazar, and Babusar Pass are some of the most famous treks in the area.
Forests , Flora & Fauna
The valley is also home to a diverse range of flora and fauna, which adds to its natural beauty. The lush green forests are home to a variety of wildlife, including leopards, brown bears, and Himalayan Ibex. The valley is also home to a variety of bird species, including the Himalayan Snowcock, Golden Eagle, and the Bearded Vulture.
Food
The local cuisine in Naran Kaghan is also something that tourists should try. The traditional cuisine of the area includes dishes like chapli kabab, chicken karahi, and biryani. The local tea, known as "Kashmiri chai," is also a must-try.
Conclusion
In conclusion, Naran Kaghan is a must-visit destination for anyone who loves natural beauty and wants to experience the breathtaking landscape of the northern regions of Pakistan. Its stunning natural scenery, diverse wildlife, and delicious local cuisine make it a perfect place to unwind and relax. Whether you are an adventure seeker, a nature lover, or just looking for a peaceful getaway, Naran Kaghan has something for everyone.
Table of Contents
Submitted by Uzair Ahmed