Virat Kohli: A Great Cricketer Biography
Virat Kohli: A Great Cricketer Biography
Virat Kohli is an Indian cricketer. Born on November 5, 1988, in Delhi, India, Kohli began his cricketing career at a young age and has since established himself as one of the greatest batsmen of all time.
Kohli made his international debut in August 2008, playing in an ODI match against Sri Lanka. In the early stages of his career, he was known for his aggressive and flamboyant style of play, which quickly endeared him to fans and earned him a reputation as one of the most exciting batsmen in the world. Over time, Kohli's style of play matured, and he became known for his technically sound and consistent performances, earning him numerous awards and accolades.
In 2011, Kohli was appointed as the vice-captain of the Indian cricket team, and in 2017, he was named as the captain of the team, taking over from Mahendra Singh Dhoni. Under Kohli's leadership, the Indian team has gone on to achieve great success, winning several series and tournaments and establishing themselves as one of the strongest teams in the world.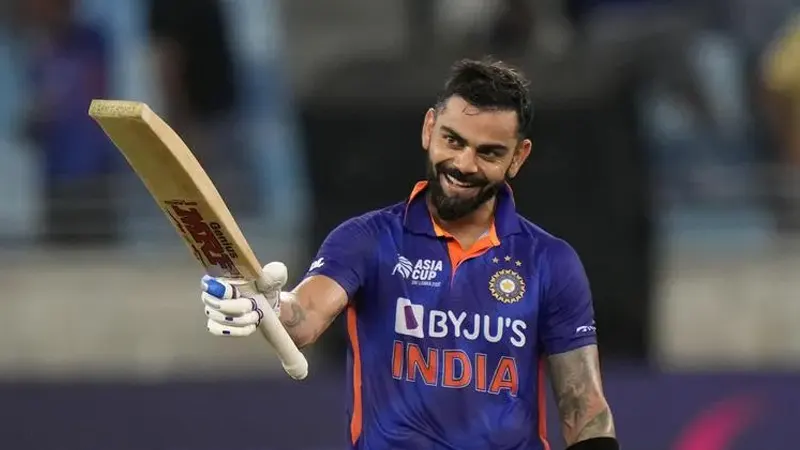 Throughout his career, Kohli has set several records and achieved numerous milestones. He holds the record for the fastest century by an Indian batsman in ODIs, and is the fastest batsman to reach 10,000 runs in ODIs. He has also been named as the ICC ODI Player of the Year three times, and has been awarded the prestigious Sir Garfield Sobers Trophy for ICC Cricketer of the Year in 2017.
Off the field, Kohli is known for his fitness regimen and discipline, and has often been called one of the fittest cricketers in the world. He is also known for his philanthropy and social work, having founded the Virat Kohli Foundation, which aims to provide education and healthcare to underprivileged children.
In conclusion, Virat Kohli is a legendary cricketer who has made a lasting impact on the game of cricket. His consistent and technically sound performances, combined with his leadership and discipline, have earned him a place among the greatest batsmen of all time. Off the field, his philanthropy and fitness regimen have made him an inspiration to many, and his legacy will continue to live on for generations to come.
Table of Contents