20 Feb, World Day of Social Justice
The World Day of Social Justice is a global event celebrated annually on February 20th. The day aims to promote the principles of social justice and encourage the world community to come together and take action against social injustice. The day was first observed in 2009, following the declaration by the United Nations General Assembly that the day is to be recognized as an international observance. The theme of the 2021 World Day of Social Justice is "A Call for Social Justice in the Digital Economy".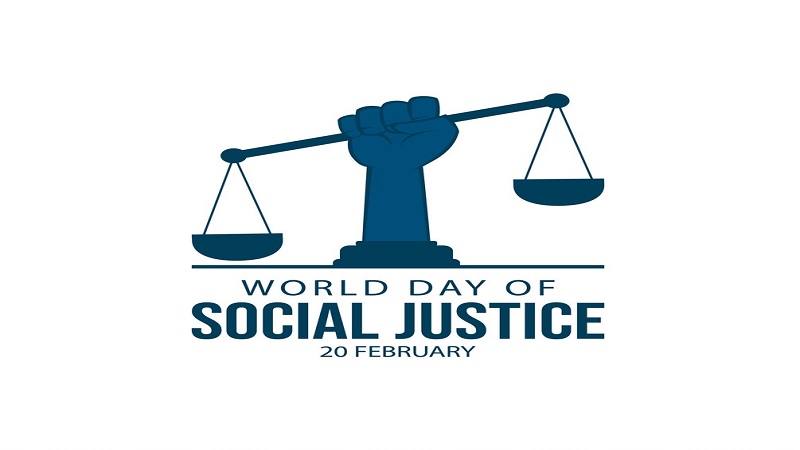 What is Social Justice
Social justice is the concept that all people, regardless of their race, gender, age, religion, or nationality, have the right to equal opportunities and rights. It is a fundamental principle that ensures a fair and equitable society where everyone can participate, benefit and flourish. Social justice includes access to basic human needs such as food, water, shelter, healthcare, education, and employment. It also encompasses equal rights and opportunities, such as the right to vote, freedom of speech, and access to justice.
The digital economy, which encompasses all economic activities enabled by digital technologies, has brought about significant changes in the global economy. However, it has also brought about new forms of inequality and injustice. As more economic activities are moving online, some people are being left behind due to a lack of access to technology, education, and infrastructure. Moreover, the increasing use of algorithms in decision-making has raised concerns about the potential for discrimination, bias, and unequal outcomes.
World Day of Social Justice & digital economy
The theme of the 2021 World Day of Social Justice emphasizes the need to ensure that the digital economy benefits everyone and does not exacerbate existing inequalities. It highlights the importance of bridging the digital divide and ensuring that everyone has equal access to the opportunities presented by the digital economy. It also calls for the development of policies and regulations that promote social justice in the digital world, such as the protection of digital privacy, the regulation of algorithmic decision-making, and the promotion of digital literacy.
The World Day of Social Justice is an opportunity to raise awareness about the importance of social justice and to advocate for policies and actions that promote it. It is a call to action for governments, civil society, and individuals to work towards building a more equitable world. The day is an opportunity to reflect on the progress made in promoting social justice and to identify areas where more work needs to be done.
SDGs
The UN Sustainable Development Goals (SDGs) provide a framework for promoting social justice and creating a more equitable world. The SDGs are a set of 17 goals adopted by the United Nations in 2015, which aim to end poverty, protect the planet, and ensure that all people enjoy peace and prosperity by 2030. The SDGs recognize that social justice is essential to achieving these goals and provide a roadmap for action.
One of the key SDGs that promote social justice is Goal 10, which aims to reduce inequalities within and among countries. This goal calls for the promotion of social, economic, and political inclusion for all, regardless of their background. It also recognizes the importance of reducing income inequality and ensuring equal opportunities for all.
The World Day of Social Justice is an opportunity to promote Goal 10 and work towards achieving its targets. It is a call to action to reduce inequalities and promote social justice in all spheres of life, including education, employment, and healthcare. It is a reminder that everyone has a role to play in building a more equitable world, and that collective action is essential to achieving this goal.
Conclusion
In conclusion, the World Day of Social Justice is an important event that highlights the importance of social justice in building a more equitable world. The theme of the 2021 event, "A Call for Social Justice in the Digital Economy", emphasizes the need to ensure that the benefits of the digital economy are shared equally and that no one is left behind
Table of Contents
Submitted by Uzair Ahmed